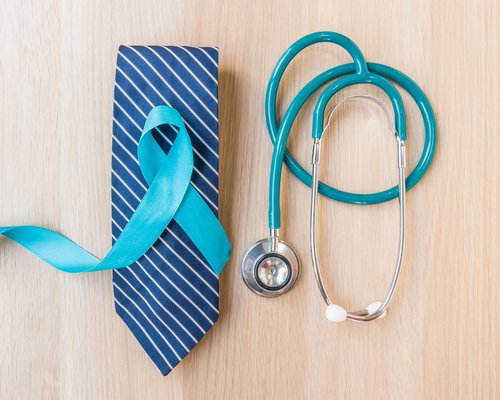 We're wrapping up Men's Health Month, and it's still the perfect time to remind men that self-care is for everyone. Your health and happiness are always important, and you never need an excuse to take care of yourself. But if you need an annual reminder, Men's Health Month is a great opportunity to check in with yourself, and to reach out to the men you care for most.
At ZestED, we want our patients to be just as passionate about men's health as we are. Here are four extra steps you can take to care for yourself and other men throughout the year:
1. Spread Awareness of Men's Health Issues
Many people don't realize that certain health issues are disproportionately geared toward affecting men. Men's Health Month is a great opportunity to alert those around you to these issues, and to educate yourself on them as well. Some of these health concerns include:
Prostate cancer, which affects 1 out of 6 men in the US.
Mental health struggles, particularly depression. Only 1 in 4 men who experience symptoms of depression report them to a healthcare professional.
Skin cancer, which affects men over the age of 50 twice as often as women.
Diabetes, which reports over half of cases in the United States being male patients.
Cardiovascular disease, which affects 1 out of every 3 men in the United States.
If you're not aware of your family history or other increased risk factors for any of these conditions, now is the time to investigate with your doctor and empower yourself to be healthy.
2. Give Your Diet a Balance Overhaul
A healthy diet has countless benefits for men, and you may already be packing in the protein with the goal of building muscle. But do your meals have balance? Contrary to popular belief, cutting out certain parts of your diet deemed "bad for you" isn't as healthy as you think it is. Your body needs certain amounts of fats and carbs to perform certain essential functions, like absorbing vitamins and creating glucose (your body's main energy source). Men's Health Month is a great time to evaluate your plate for balanced, healthy foods in appropriate portions. We recommend that an entire half of your plate should be filled with veggies, while protein and starches should each make up ¼. 
3. Strengthen Bonds With Other Men
Building relationships with other men can improve your overall health in a wide variety of ways. During good times and times of crisis, having a strong male support group can protect you from isolation, a problem that affects many men due to social expectations of stoicism and self-sufficiency. Isolation can lead to higher risks of depression, addiction, excessive anger, and even physical conditions such as diabetes, high blood pressure and Alzheimer's disease. Additionally, building your emotional intelligence with a group of men who get you will give you an edge in the workplace, as well as improving your relationship with your romantic partners. If you're looking for something to do with your buddies, try something active like a team sport or group jog if you can -- exercise will benefit all of you in many ways, including your sexual health.
4. Touch Base With a Specialist
While your primary care physician plays a vital role in all aspects of your health, Men's Health Month is a great opportunity to coordinate with a men's health specialist to address the specific questions and concerns that come with being a man. Whether you haven't had your blood pressure or colon checked in a while or you've been concerned about a recurring condition like low moods or erectile dysfunction, it's time to get the care you need! You may even consider pairing up with another man in your life and making a commitment to keep each other accountable, whether he's your father, son, partner or friend. 
Here at ZestED, our specialized team of clinicians can assess, diagnose and treat conditions like low testosterone and erectile dysfunction all from the comfort of your home. Our holistic approach is designed to provide you with discreet, one-on-one treatment that meets your individual needs and goals.
If you're ready to prioritize your health as a man for Men's Health Month and all year round, don't wait another day for personalized support from a men's health specialist. Visit our website and Get ZestED today.