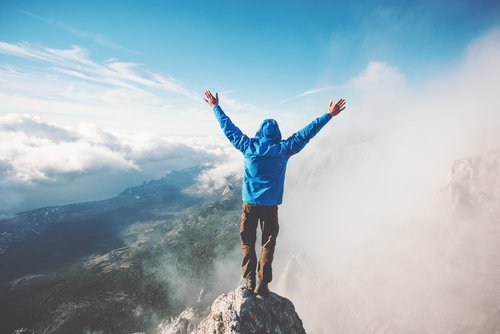 2021 has finally arrived, and a new year is always a new opportunity to prioritize your health. But if you've already started making health-related New Year's Resolutions, you may not have taken into account all of the ways in which you can address your wellness specifically as a man. From carrying increased risks of certain health conditions to bearing the weight of societal stereotypes and expectations, men's health is in a league of its own, and should be treated as such when you're setting goals for the new year.
At ZestED, we treat our clients in a way that specifically addresses their health needs as men. Here are three ways you can take that attitude into your New Year's Resolutions and set yourself up for a healthy, successful and fresh 2021:
1. Make Some Interpersonal Connections
2020 was a year defined by isolation due to the need for social distancing as we combat the COVID-19 pandemic. While the beginning of 2021 still finds us in a state of defense against COVID-19, the new year is a good opportunity to reflect on the way isolation might have affected our health, and to make a promise to ourselves and our loved ones to work a bit harder to stay connected. Even before the pandemic, studies have shown that men are particularly likely to become isolated in the first place, as many feel unable to open up to those close to them and do not feel the need to prioritize social activities or building social networks. This can lead to a wide variety of health risks for men, including increased risks of mental health struggles, dementia, Alzheimer's disease and even mortality. This year, although it may be difficult, try to prioritize interpersonal connections between friends, family and romantic partners -- it'll be worth it for your health in the long run.
2. Try to Cut Back Substance Use
Global studies show that across the board, masculinity is associated with increased amounts of heavy alcohol and tobacco use. The cultural hold that smoking and drinking has on men has been as hard a habit for society to kick as the addictions themselves can be, but if you're still smoking and drinking more than three drinks a day in 2021, now is the time to make it happen. From liver failure to lung cancer, the long term health risks of both of these practices are well documented -- but did you know that these behaviors can also affect your sex life, your romantic relationships, and even your relationships with your family? Even an effectively small amount of alcohol can send your penis to bed early, and long-term alcohol use can become a factor in developing erectile dysfunction. Additionally, men who prioritize beer and cigarette breaks tend to spend less time connecting with their families, and even take a significant hit to the wallet every year as a result of their addictions that can cause tension between partners. If you've tried to quit and are having difficulty doing it alone, you don't have to -- speak to one of our Men's Health Specialists or reach out to an addiction specialist for the professional support you deserve. 
3. Talk to a Men's Health Specialist
One of the best ways you can begin to take your health seriously as a man in the new year is to reach out for regular care from a men's health professional. These healthcare experts have the compassion, experience, and knowledge necessary to address any questions you may have always had, but were too uncomfortable to ask. Additionally, a men's health specialist can work closely with your primary care provider to offer solutions for any men's health specific issues that may arise, lending their expertise in order to treat your condition at the source. At ZesED, our men's health specialists also offer lifestyle guidance, from dietary changes and exercise routines to sensate therapy for restoring intimacy to your bedroom. These guidelines can not only help you get to a healthier place in 2021, but keep you on track toward living your best life in every way.
If you're ready to take control of your manhood and walk into 2021 as the best "you" you can possibly be, reach out to the compassionate, expert team at ZestED. Our highly-trained Men's Health Specialists are here to discuss your questions, concerns and options with you one-on-one, offering individualized advice that is tailored to your needs and goals.
Don't hesitate to visit our website and start building your men's healthcare goals for the new year. Stay safe, stay well, and Get ZestED today!